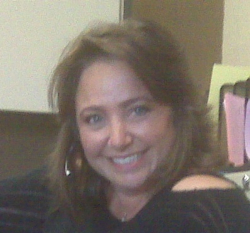 Hello, my name is Melanie Bond and I am the Owner of Curbside Driving School. I would like to take a moment and tell you a little about myself. I have been an Instructor for several years and absolutely love what I do! I have devoted many hours to becoming the best instructor I can be. I frequently attend continuing education seminars. I read all the material I can and keep myself current on all past, current, and pending laws as well as rules of the road. I have also taught Driver Education classes for many teens, Mature Driver courses and have also obtained a license to teach Traffic School. I like to maintain a calm atmosphere in the car while I teach, as well as professional. I have had many requests by my past students and continue to get them. My goal is to continue to provide a calm, courteous, and professional level of instruction in the car as well as the classroom. Many students have come to me after a bad experience while driving and have told me that I was able to build their confidence and help them become safer drivers. That is the best part of what I do. I truly love to teach. Below, you will find a few reviews from some of my past students. You will also find we have some of the lowest, and best prices in Stanislaus, Merced, and San Joaquin counties. Thank you, and I look forward to doing business with you. Melanie Bond <><
Nov 13, 2011
5 Nov 13, 2011
Curbside Driving School 5830 Swanson Rd, Denair, CA 95316 USA
Melanie, you are my absolute savior! I called Curbside with no experience a helpless case/lost cause. The instructor was absolutely fantastic! Very patient, calm, and understanding. Her positive remarks and calm energy are exactly what I needed to instill the confidence that I thought I had lost, lacked and needed. She taught me well above and beyond my expectations and well over the requirements necessary for the DMV drive test. She caters to YOUR needs and instructs you on areas for improvement, patiently helping you with those areas that need help. Not only can you use her amazing car for learning and for the DMV test, she comes to you and works with your schedule taking you back wherever you need to be. She also understands the difficulties of the economy and offers driving lessons at a very, very affordable price! I can assure you that comparable driving schools are pricier. I can rave and rant so much about this school, because I have no negative remarks to make about this place.
Aug 26, 2011
Curbside Driving School 5830 Swanson Rd, Denair, CA 95316 USA
This is a really good school! The Instructor is not only very nice but really knowledgeable about the rules and laws of the road. She not only teaches what is required for the DMV drive test, but adds a lot of other things that are needed. I recommend this school to anyone. You won't be disappointed. Her prices are very reasonable and she will work with you on payments. I used her car for my DMV drive test and it was worth it! Thanks Melanie for all you taught me and I will send everyone I know to you. You will go far!!!! Alex S.